Aureylian
Edit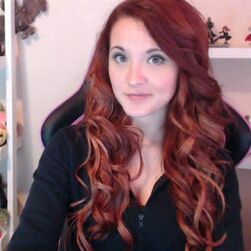 Aureylian is a female youtuber that has participated in seasons 1-3 and 5-6. She's also is feared by other players.
Mindcrack
Edit
Aureylian is involved with an SMP server called Mindcrack. Mindcrack and Guude were the original creators of the UHC minecraft gamemode. Aureylian has participated in seasons 16-23
Season
Kills
Cause of Death
Episode of Death
Ranking
Titles
1
2
Slain by
6
9th
-First Kill-Best Sword
2
1
Shot by Heyimbee
9
Individual- 9th

Team-5th

N/A
3
0
Shot by Pip3rGames
5
4th
First PVP Death
5
0
Slain by BeaTheCraftian
7
12th
First PVP Death
6
0
Burned to death
2
14th
Social Media
Edit
Youtube- Aureylian
Twitch- Aureylian
Twitter- Aureylian
Instagram- aureylian
Ad blocker interference detected!
Wikia is a free-to-use site that makes money from advertising. We have a modified experience for viewers using ad blockers

Wikia is not accessible if you've made further modifications. Remove the custom ad blocker rule(s) and the page will load as expected.