HeyImBee
Edit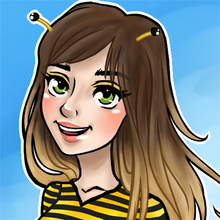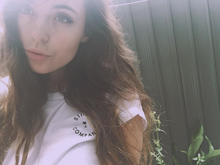 Bianca, known by and preferred to be called HeyImBee or Bee, is one of the original UHShe competitors. Her skin represents a bee, with black and yellow stripes all over, but she will sometimes edit her skin if it is a holiday season.
Bee is a member of Cube , and participates in their UHC's. She was even in one with StacyPlays. She currently is the only female Cube competitor, and she states that it is refreshing to have other female competitors. She considers herself a PVPer, with her decent bow and sword skills. She also states that she has been practicing with a rod. Although she is foolish than most of the other players, she is highly feared because of her bow techniques, an area she is dominant in, and is known to rarely miss a target. She pursued the Games with a PvPer's personality, never upset at the prospect of another death on her hands. She and Kaleidow are the only Aussie's in UHShe
UHShe - Placing
Edit
Heyimbee has participated in Seasons 1-4, 6, and 8 of the UHShe competitions so far. Below are her stats from the games. Bee's average placement is 6th Place
Season
Kills
Cause of Death
Episode of Death
Ranking
Titles/

Accomplishments

1
0
Slain by AshleyMariee
6
8th
- First Golden apple- Most Diamonds

- Only one enchanted

- Most Golden Apples

- Best Bow

2
4
Slain by Pip3rGames
11
Team- 3rd

Individual- 3rd

- Last on Full Hearts- Most Kills (Individual)

- Most Kills (Team)

- Best Bow

3
2
Winner
Winner
1st
-Winner-Most Kills
4
0
Slain by RealSquig
4
11th
-Most diamonds
6
0
Slain by RealSquig
8
5th
8
0
Shot by Skeleton
2
17th
UHShe - Kills
Edit
Social Media
Edit
Youtube- Heyimbee
Twitter- Heyimbee
Instagram- Heyimbee
Ad blocker interference detected!
Wikia is a free-to-use site that makes money from advertising. We have a modified experience for viewers using ad blockers

Wikia is not accessible if you've made further modifications. Remove the custom ad blocker rule(s) and the page will load as expected.