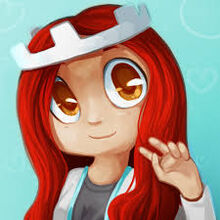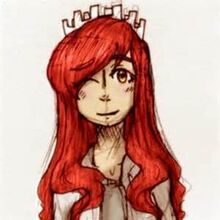 Shelby, known as Shubble, is a female youtuber. Shubble can be known for all of her content. Outside of UHShe, she participates in many different servers including The Deep end, The Avenue, and One Life.
Shubble was born in New Jersey.
Shelby is one of the original participants, and has competed in seasons 1,2,3,4,7,8, and 10.
Season 1
Season 2
Season 3
Season 4
Season 7
Season 8
Season 10
Season
Kills
Cause of Death
Episode of Death
Ranking
Titles
1
3
Burnt to a crisp whilst fighting Yammy
8
2nd
Most kills

Last on Full Hearts

Last to Take Damage

2
0
Shot by HeyimBee
10
Individual-6th

Team- 4th

First Golden Apple
3
0
Suffocated in wall (Border)
4
7th
Last on Full Hearts
4
0
Slain by BBPaws
5
9th
7
0
Blown up by a creeper
3
13th
First to Take Damage
8
0
Slain by Vindicator
7
Individual - 12th

Team - 2nd

10
0
Tried to swim in lava
3
Individual - 16th

Team - TBA
Social Media
Edit
Youtube- Shubble
Twitter- Shubble
Instagram- Shelbygraces